EnPAS – Project Implementation
The structure of the work plan consists of a first WP for the study and definition of the state of the art, three technical WPs (from WP2 to WP4), a WP for exploitation and dissemination (WP5) and a transversal WP related to management and coordination activities (WP6).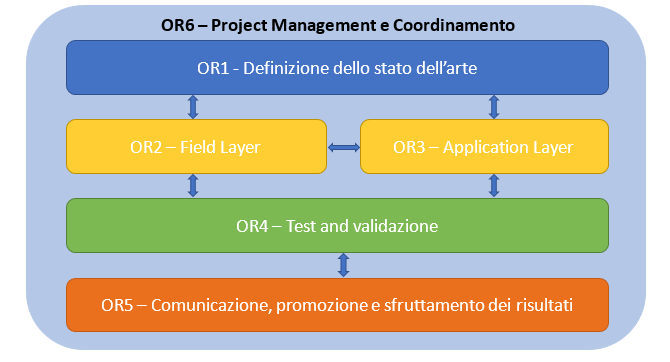 In particular, the activities planned for WP1 start from the definition of the state of the art in order to define in a precise manner the project specifications and the GAP currently present. WP2 and WP3 will involve the identification and development of the technological solution. WP4 will work as support for the WP2 and WP3 development phases, testing the proposed solutions. WP5 is intended for dissemination activities and promotion of research results that will be used to increase market impacts.
Operation co-financed with the European Regional Development Fund Puglia POR Puglia 2014 – 2020 "We invest in your future" – Axis III – Specific objective 3rd – Action 3.1, 3d – Action 3.5 and 3r – Action 3.7, Axis I – Specific objective 1 ° – Action 1.1 – Action 1.3